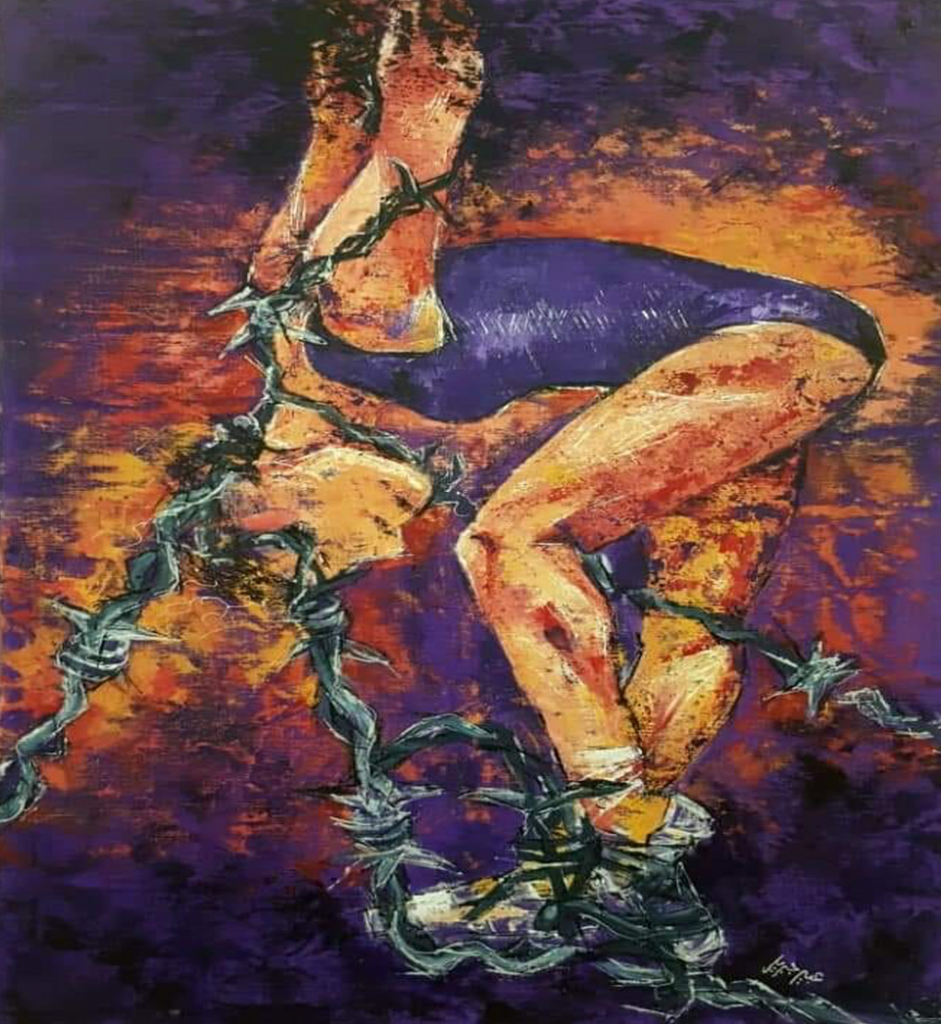 Abeer Jebril, a Palestinian artist, portrays ballerinas in pain to raise awareness of the social and political difficulties of Gaza women amid conflict.
The beauty and elegance of ballerinas come together with dark colours of melancholy in what Abeer Jebril calls the "ticking bomb" reality of women in Gaza.
"The reason I chose the ballet dancer is that I see her as an icon of beauty and power. Therefore, I chose her to become the hero of my works," said the 35-year-old Palestinian artist, who comes from Gaza.
Jebril was influenced by Edgar Degas, a French Impressionist artist who is famous for drawing beautiful ballerinas.
However, in her paintings, she combines this beauty with sorrow as she draws ballerinas chained with barbed wires, dancing on rocks or facing barricades. In this regard, Jebril's understanding of art comes from the reality of Gaza's siege and countless checkpoints.
Because for her, this is metaphorically what the women of Gaza are going through amidst clashes and bombs in Palestine. They are elegant women chained with the ongoing regional Israel- Palestinian conflict.
"It shows what the woman feels, lives, faces and how she is chained, it shows what she feels in Gaza to the audience," she said while explaining her ballerina paintings which were created by using palette knives.
Her paintings also give messages about women suffering from male dominance and restrictions towards them on having a say regarding issues that matter.
For the dance figures, Jebril gets inspiration from international ballet dancers and her 11-year-old daughter Maya, who is practising ballet dance.
So far, her portraits have been exhibited in several European and Arab countries' galleries.