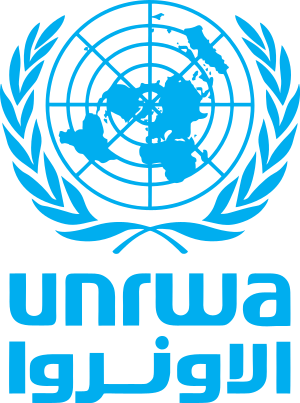 Experts caution that health services for millions of Palestinian refugees are under threat.
Sharmila Devi reports.
The Lancet reports (4 Dec 2021)…
The UN Relief and Works Agency for Palestine Refugees (UNRWA), which runs a network of 140 primary healthcare
clinics as part of its support mission to millions of Palestinian refugees, is facing a "catastrophic" funding shortfall and that threatens services and salaries of health workers, teachers, and other officials in a region already confronting severe instability. The agency, which serves 5·7 million Palestinian refugees in the Gaza Strip, the West Bank, Jordan, Syria, and Lebanon, said that pledges made at a donor conference on Nov 16 failed to cover its annual budget of around US$800 million. It was short of $60 million for 2021, while only about 40% of 2022's budget needs would be
met even if all pledges were fulfilled. "UNRWA continues to face repeated, catastrophic funding shortfalls that
leave its staff and the millions of people it serves highly vulnerable to losing their basic necessities", said Ayman Safadi,
Jordanian foreign minister, and Ann Linde, Swedish foreign minister, in a statement issued after the conference.
Philippe Lazzarini, UNRWA Commissioner-General, thanked donors, which included the USA, EU, and Arab Gulf states, stressing the challenges that UNRWA faces. "These commitments come at a vital time as the Agency faces increased political attacks that threaten our ability to provide humanitarian aid and human development services to millions
of Palestine refugees", he said in a statement. Right-wing parties in Israel and the USA have accused some UNRWA schools of inciting hatred against Israel. In a joint declaration issued on Nov 17, the EU noted the importance of "countering the politicisation, misrepresentation or misconceptions in relation to UNRWA's mandate and operations".
Non-government organisations and academics say that neither governments in the region nor aid agencies could
replicate the scale of UNRWA's services, which includes schools, social services, and refugee camp infrastructure. It
provided more than 5·7 million primary health-care consultations in 2020.
Health warnings over UNRWA funding shortfall
UNRWA is asking its staff to continue delivering services until it had the funds to pay them. "This is unfair and unsustainable but also stopping services is unfathomable for Palestinian refugees, who rely on UNRWA as a lifeline for their access to basic services", Tamara Alrifai, UNRWA spokesperson, told The Lancet.
She said the $60 million needed for the rest of this year was the minimum required to avoid disruption of services and to pay salaries to its 28 000 staff. More funds would be needed to stock medicines and food and to pay for electricity and internet. "We are very worried about the depletion of health stocks and the exhaustion of our medical staff. Doctor–patient visits are now reduced to 3 minutes as we are unable to recruit more health staff while the needs of Palestinian refugees, particularly during the pandemic, keep rising", she said.
UNRWA has overcome challenges before, including the decision by US President Donald Trump's administration to stop payments in 2018, which other donors increased funds to replace. Under President Joe Biden, the US resumed its payments in April, 2021.
UNRWA's health services were being stretched by the COVID-19 pandemic
Akihiro Seita, UNRWA's director of health, told The Lancet. "Any financial cut at this stage would pose the risk of collapsing health services. Our host countries like Lebanon, Palestine, and Syria are already stretched out in health and economic services", he said.
Zeina Jamaluddine, an epidemiologist at the American University of Beirut (Lebanon), told The Lancet that the persistent budget difficulties mean that the progress of several health programmes was under threat, including those for maternal and child health and treatment of non-communicable diseases. "The budget cuts threaten the progress UNRWA has achieved in reducing infant and child mortality", she said. "UNRWA has also shown resilience and flexibility when looking after Palestinian refugees who have fled Syria. No other aid agency or organisation can provide the same services to the same extent as UNRWA."
She said that instability and conflict were ever-present, while Lebanon was experiencing a sharp economic contraction, making it impossible to also take responsibility for the needs of Palestinian refugees. "They have no other alternative to UNRWA." Sharmila Dev