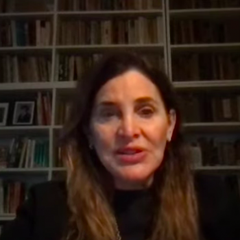 Janine Di Giovanni
At a Caabu Online Book Launch on 6 December 2021, multi-award winning journalist and author Janine di Giovanni, discussed her new book, The Vanishing: The Twilight of Christianity in the Middle East on the plight of Christians across the Middle East.
The video cane be seen here
The book is available to purchase here through Caabu's affiliate page on Bookshop.org. Caabu receives 10% of any purchase made as does an independent book shop.